Hi. I've made a tool for Android. It was approved by Ameno, and now I want to share it with the community.
Here the mail of Ameno: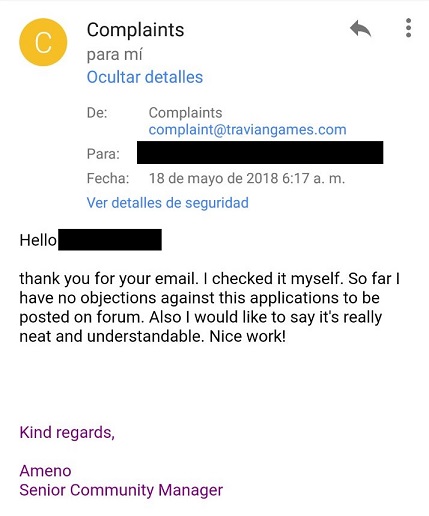 And here the link to the Play Store to download it:
details?id=com.ulises_d83.TravianAppLite
If someone is interested in helping to improve it or translate it onto other languages, inside the app can find how.