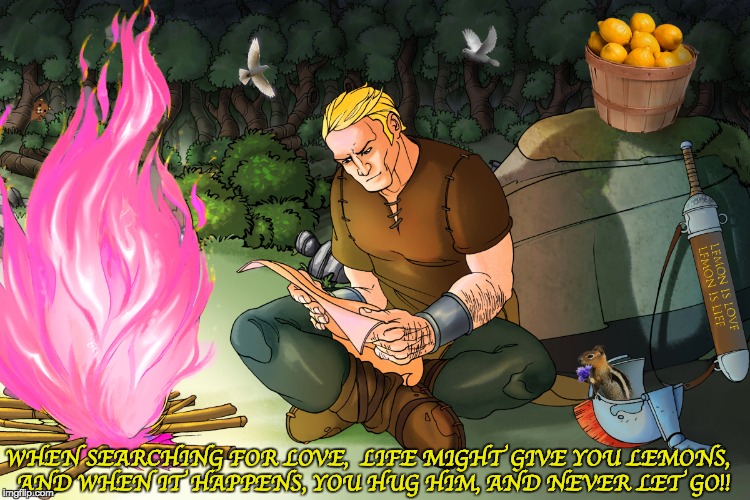 © Travian Valentine story of 2018 by FNUG
Dear players!

There is long lasting tradition in the Travian Lands: if someone wants to offer a peace, they send a dove with an olive branch, and if someone wants to express their feelings, they send a card in the shape of a heart.
Today we are happy to announce our traditional Valentine card contest! Create a Valentine card and post it in this thread till 14.02.2019, 10:00 GMT+1!

A Valentine card can be in any form – a short love message from the fearless Haeduan to the beautiful Roman heroine, a heart-shaped postcard, or even a small video – anything that reflects 2 main topics – St. Valentine's day and Travian: Legends.
The most creative valentine cards will win amazing prizes.
Each player can take part in this contest more than once, but can win only one prize.

General contest information:
| | |
| --- | --- |
| Start Date / Time: | 11.02.2019 – 10:00 GMT+1 |
| End Date / Time: | 14.02.2019 – 10:00 GMT+1 |
| Winners announced on: | 14.02.2019 |
| Winner chosen: | By Travian Team |
| 1st Place | 100 Gold |
| 2nd – 6th place | 50 Gold |
| Additional prizes | + 50 gold for the post that will receive most likes by the end of the contest. |
| To be entitled to win you need to: | Write your in-game nickname and server in the same message together with your answer. |
| Voucher valid only in | COM community |
| Voucher valid until | 31/12/2020 |
Important!
By answering in this thread and participating in this content you allow us to use the content you created for activities on all Travian: Legends platforms including the blog and Facebook page.
If you experience difficulties with forum attachments, please, use one of the following image upload services and add a link to your answer: