New NYS X5?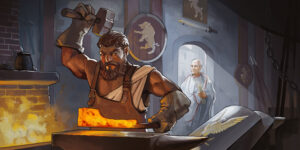 The blacksmith once again looked at the parchment a visitor had just given him.
There was nothing particularly unusual about this order – to decorate armor and a weapon with an emblem... ⚔️ #ShadowEmpires


Curious to know more? ➡️ Follow the story!⬅️






Yep, we are getting close to New Years right?




It was a one time thing, no one knows if it will ever come back.

Is there going to be another NYS x5 presently?

its not called NYS (new years server) for the reason that the server runs all year long

Okay, thanks for that. So, then, what IS it called or is this a secret? And is it going to be running again soon?

as i said it was called new years server...