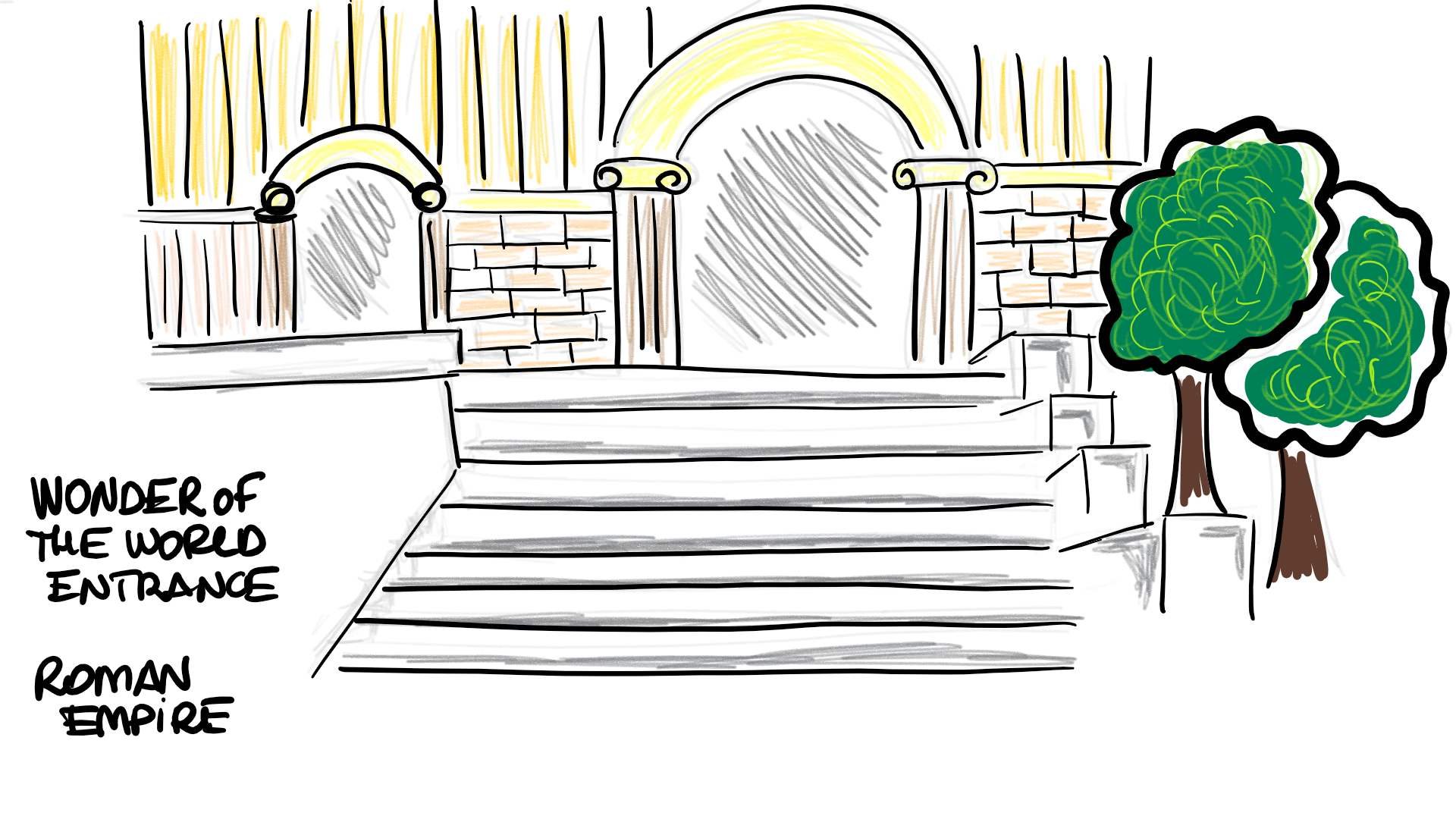 Dear players!
As you already know, an ancient scroll has recently been found in the residence hideout of some Travian Rulers. With the scroll, the Teutons will be able to build The Mighty Teuton World Wonder. However, the scrolls for the other tribes are still missing. Does that mean that Romans, Gauls, Egyptians and Huns will be left without their World Wonders?
Of course not!
Think about how other tribes' World Wonders would look like and submit your answer here. The image does not necessarily need to be serious and professional, funny sketches are more than welcome, too!
One thing is mandatory though – to keep the contest fair for all participants you need to use exactly same tool – The MS Paint!
How to take part:
To take part in this contest you need to use Microsoft Paint – the simple graphic app which is included in all versions of Microsoft Windows.
For those who has other OS or don't have default Microsoft Paint for some reason, you can use this online tool: http://www.jswidget.com/index-ipaint.html
You have to use only MS Paint tools to draw a picture related to the Tribe-specific World Wonders.
Using uploaded pictures, patterns and parts of images is not allowed.
Join the contest and become the New Imperial Artist!
General contest information
Start date/time:
April 23, 2019
UK: 09:00 am (GMT+1)
US: 04:00 am (GMT-4)
AU: 06:00 pm (GMT+10)
Check your local start time here
End date/time:
April 29, 2019
UK: 09:00 am (GMT+1)
US: 04:00 am (GMT-4)
AU: 06:00 pm (GMT+10)
Check your local end time here

Winners announced on:
April 30, 2019

Winners chosen:
According to team jury
1st place:
150 gold + Travian: Legends pen and a notebook
2nd - 5th place:
50 gold
Additional prize:
+50 gold for the work that received most likes
Gold voucher valid only in:
Anglosphere community
Gold voucher valid until:
December 31, 2020
To be eligible to win you need to:
Specify your nickname and which server you play on
Important!
By answering in this thread and participating in this contest you allow us to use the content you created for activities on all Travian: Legends platforms including the blog and Facebook page.
If you experience difficulties with forum attachments, please, use one of the following image upload services and add a link to your answer:
Happy painting!
Your Travian: Legends Team