Hello internet people,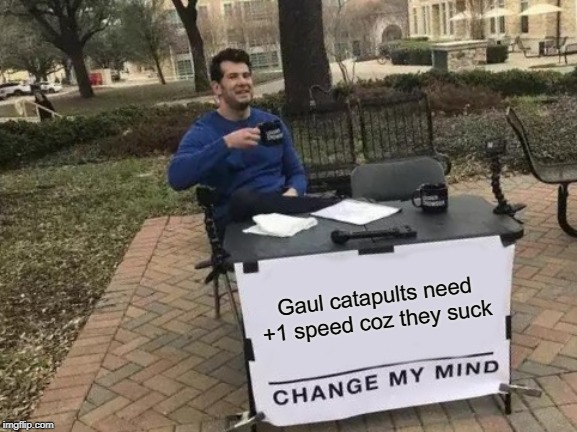 As we all know, tho they are very good on defense, Gauls suck offensively. Teuts build hammers the fastest, romans the strongest so what can the Gauls build? Jack poop.
I think they should have the fastest. Now Thunders are very very fast BUT besides ghost/farming not very useful either (even as ghosts they are'weak'). What the Gauls need imo is +1 extra speed on catapults. This would actually be a worthy trade off for their weaker offensive units during ops. +1 speed can easily take a few hours off launching time which could set def ops up for some surprises. heck, nerf their offensive power even further if +1 speed is OP.
Cheers