Was fun boys, cya in a couple months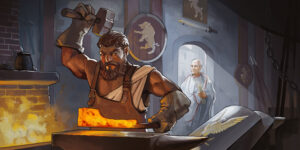 The blacksmith once again looked at the parchment a visitor had just given him.
There was nothing particularly unusual about this order – to decorate armor and a weapon with an emblem... ⚔️ #ShadowEmpires


Curious to know more? ➡️ Follow the story!⬅️






Man you should really think and read twice before posting anything. You are just making a fool of yourself.




But then again what should i expect from a dude who can't count till 6. lmao go to sleep oldman, you got trashed xd

Osman, go get some high heels, you kind of need them, can't hear you up here

Like he said... We didn't have endgame prep to win, kinda true.

Props for admitting you weren't really an endgame outfit this server, but there is still more of this game to be played and much that can be discussed upon completion without the usual flaming, to my shock we also have a spy in gow! Wow! perhaps Ten/Gunners were more prepared then Gow even with spy game from the start..




Now last I checked Gow still have another 3 ww's to try to destroy or chief, better get cracking Gow or time is up..Good luck!




WonderOfTheWorld

We will just ally TEN at level 99. So no worries.

Cya!

A few parting words:

It was fun...

Gunners rock;)

Ten also.

The rest can cryyyyyyyyyy,🎶 cry,🎶 cry, 🎶cry! 🎶🎶🎶🎶

Not, definitely not the uber max gang I've played with (that would have to be the one with the motto: NE CONJUGARE NOBISCUM) But definitely top 3.

Thank y'all!

Cya!

A few parting words:

NE CONJUGARE NOBISCUM)

I'm guessing wild?




Gg guy's, Gow don't be weak come join again next com2 and cwl don't be slackers.




@ Tg.. pls listen to your fans calling out for a later start, would be amazing if we could have another stirling competitive round. A shame if top tier alliances and many players have to miss out from rejoining, because of a start date too early..