Libro de la sabiduría, Episodio 5 - ¿Por qué deberíamos cambiar?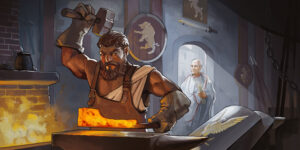 The blacksmith once again looked at the parchment a visitor had just given him.
There was nothing particularly unusual about this order – to decorate armor and a weapon with an emblem... ⚔️ #ShadowEmpires


Curious to know more? ➡️ Follow the story!⬅️






La respuesta es 19, juego en el Hispano 5 co eriniker56

seria 33

cuenta: villabe

servidor: tx10 europe

4+5+10= 19

Saruman

Hispano 4

La respuesta sería 19 en el Acertijo

4 +5+10=19

Smoking15 aparesco en server hispano 5

Servidor: ts1.hispano.travian.com

Usuario: Ilidan

respuesta: 33

Para mí el resultado es 19




Nick:Tormann

Server: Hispano 5




Saludos

Respuesta: 33




Lobo Intoxicado

Hispano 5

Hola,la respuesta es 19




Elxx del server hispano1

suman 33




Server hispano 5

Cuenta:Carter_2230

Resultado = 29




Servidor: Hispano 5

Usuario: RedBaron

La respuesta correcta es 33 Mi nombre de cuenta es VikingoCadiz y juego en el servidor hispano 5. un abrazo

Hola, la respuesta es 33.




Server 5

Cuenta: Azrael.




Saludos.

Muchas gracias a todos por la participación.




La respuesta correcta es: 33




Había que notar que la heroína llevaba algo en la mano y llevaba puestas unas botas, que eso también contaba para el resultado.




Los elegidos aleatoriamente sois:




Enhorabuena, en breve os daré el código de oros por mensaje privado.




Como notareis sois muchos más de los 6 anunciados originalmente.




Hemos dado 15 ganadores debido a la altísima participación.