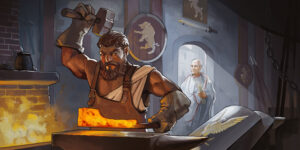 The blacksmith once again looked at the parchment a visitor had just given him.
There was nothing particularly unusual about this order – to decorate armor and a weapon with an emblem... ⚔️ #ShadowEmpires


Curious to know more? ➡️ Follow the story!⬅️






Hello,




I am not trustable but since you had no requirements I don't really see a problem there.

Cheers.

Official confirmation this morning, NE Army have confirmed their intent to show up next round. This is the Persian players for the uninformed.

The Persians will be looking to make a statement this round after the incident we all remember last server.

Should make a statement against their goverment since they are the ones who shut off the internet.

Hello everyone!

To a dramatic and toxic server which it surely will be!

Blitzkrieger You got owned mate. Better quit and never return

They delayed the com1 that is currently running, because everyone requested it. As said, ordinarily they would probably have delayed com2 too upon request.

I disagree with why they won't delay it, but as said, I am not allowed to explain why (as in, I am legally not allowed to tell you (NDA)).

I don't get why they delayed com1 when it was kinda obvious not even all meta's would return but don't want to delay com2 where all the metas would be returning and even more big names would come.