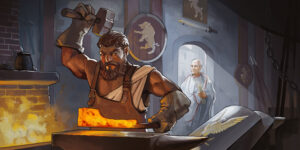 The blacksmith once again looked at the parchment a visitor had just given him.
There was nothing particularly unusual about this order – to decorate armor and a weapon with an emblem... ⚔️ #ShadowEmpires


Curious to know more? ➡️ Follow the story!⬅️






I heard a rumour that some alliances are coming to SW also

Looks like most quads going to be fighting for own quads




Hey SE is only 1 alliance so far or is any rumour of some going there too

To the best of my knowledge, the Finns and Swedes are keeping it Hush WRT where they will spawn,

Now if you heard one is going SW that must refer to one of those two (i think), but depending on their decision there could be 3 in one quad!

one would hope... with 7 premades currently, that there will be a balance of 3 quads with 2 in each quad.

i cant help myself, ive so much to say but so little time to say it.

MatinCW im just trolling.

NE Army were roughly.... about 250 accounts strong.


In their opinion they had a single wing Gunners beat up a tree, however, Gunners bought out the Iranian government and caused a national shut down of internet for like 5 days if i remember correctly?


in this time Gunners chiefed catad and cleared all their armies 😁


That was pretty much that, so no they wont be allys of Gunners when they return 😅

Official confirmation this morning, NE Army have confirmed their intent to show up next round. This is the Persian players for the uninformed.

The Persians will be looking to make a statement this round after the incident we all remember last server.


MDS were well and truely dead then come that server. They Imploded VS WILD 2014, this must be simultaneous or just after.

MDS went defunct after the embarrassing performance on com2 in 2014. Still, there's players that played with MDS playing on other teams now.

Im sure there must be some!

Bit of a harsh statement though to be honest, MDS Dominated com2 from 2009 till about 2013.

I know when W!LD came (i think thats what your referring to here) I think thats when they formed GODS vs WILD and MDS tried to come in on the tail end of that war for clean up and failed.

But, MDS were in rapid decline for 1 year leading up to this the server before WILD came, with leadership leaving arguments internally and top players leaving, so it wasn'y the MDS that WILD would have come to take on. You cannot talk about MDS in my opinion without talking about DA, two separate alliances who played together for years and won servers together (Merged together every server to form MDA - Mongol Deletion Assistants), so I dont think WILD beat the alliance they came to beat without DA there also, but i do think regardless WILD would have beaten the MDA in their prime.




I think that was my last server for nearly 5 years, WILD spawned in our quad and completely overwhelmed it

@[ cwl ] Brezzok thanks, it brought me great discomfort spamming com5 about com2, but i couldnt help myself

Any of the old players from com2 still around from 2008 -2012?

- Mongol Death Squad (MDS)

- Deletion assistants (DA)

- Project Mayhem [PM]

- Universal Soldiers (US)
- ???
- Pot dogs

- Extreme


Worth a try

i dont think anyone is saying it is a guaranteed a fantastic server, but it has potential. 5 pre formed metas which is something i havent been a part of since 2011. at least good ones that is (relative to to each ones size)

Edit: I was bored in work yesterday and tried looking up CWL. I found their stats from com4 2018/19 (I think it was). I recall one of your guys saying the enemy pretty much mass deleted. Now keeping this in mind, you didnt get to use all of your hammers and probably didnt receive a huge amount of fantastic OPs to rack them defence points up. But theres nothing too impressive about the stats summary of that server. But maybe we are missing part of the information/ team.



Mist4 if your MMs are half as good as that sign me up

It's great that you're all here going with a lot of enthusiasm into this majestic server. But when you join the server and realize that 3 of the quadrants combined do not have enough tools to standeven with the 1 quadrant, then I'd love to see how many of you will live up to your words.




Hopefully, I will be there in the server too. To make sure there is someone to remind you how excited you were about this . While I do lack time to play a serious account myself, but I could always find some for leadership.

whats the alternative?


your clearly a fan of the game, here you have a pretty large amount of players looking forward to one server, where we have several preformed alliances looking to lock horns. You have 1 heavy weight another from what ive heard is also held in similar regard. Then you have 3 good .com metas.


now you might be right, but i dont see why your anti people looking forward to a travian server with bit of attention behind it (unlike every other travian server).


seems like youd rather CWL stay on the shelf and everyone just be miserable 💩s

Hi,




speaking about com2, do those competitive Alliances/Metas generally recruit in the beginning or do you have to expect getting destroyed immediately if you settle a 150 or 125% in one of their corners if you don't have any contacts previousely?




Kinda fed up about my region currently, but obv. don't know anyone on com.

i think its safe to say if your clearly good you will be recruited.


but the pre formed alliances will be suspicious of you being a spy.

He shall remain... Anonymous

Jeru its a bit of a troll.. But GD are are in a strong(ish) position as a result of extreme hard work, instead of talking about it (ahem 666 M ).

Im going to stay crying until all quads are united.

EDIT: you even made 1qaz make an account

Here we have it boys an girls.

GD (4 wings) have their backs up against the wall for the rest of the server by the looks of it. Everyone seems to want a piece of GD juicy A$$.

First we had NGP basically declaring war on GD day 10, which seemed like the end of little old GD (RAR) at the time. NGP back then looked like the heavey weights of the server. After one of the worst ops in travian history from ya boy MoonBlaze_RO (RIP) GD retaliated taking out 4 of NGP biggest caps as well as blocking their biggest hammers.

One thing led to another NGP PARTIALLY disappeared like a fart in the wind, but they seem to have regrouped to be fair to them and will play an important role in the server out come im sure (watch that space).




Meanwhile i though everyone likes an underdog story, but apparently not on com4..

TDE-SW the silent trojan horse of the server have been simming in peace in the SW since day 0, i think the 4 wings of TDE-SW have a combined attack and/or defence points of about 87. They keep talking about coming to dance with GD (Venom hopes its their last dance) but it appears that dance will wait till after artys.

GD have enemies everywhere (i dont know why, all we wanted to do was sim in peace), TNT (2 wings), The Champs from com2 Gunners and Ten (they are pretty trash they confeded as soon as the going got tough ), TDE-SW (coming for that dance) and NGP hating us in MoonBlaze memory, BK & ALL/T & TW they all want some.




We must be doing something right, or wrong... depends how you look at it i guess.

Peace out girl scouts

Blitz

Blitzkrieger You got owned mate. Better quit and never return

Ill take getting owned on the forum any day..