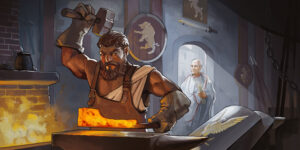 The blacksmith once again looked at the parchment a visitor had just given him.
There was nothing particularly unusual about this order – to decorate armor and a weapon with an emblem... ⚔️ #ShadowEmpires


Curious to know more? ➡️ Follow the story!⬅️






Why is istanbul so quiet these days? are they too busy getting chiefed and walled or what?

Many of people work at home because of pandemic virus. RDPs help us for this. Life is not only Travian.

How old are you? Do you work anywhere?

if ur using windows RDP to connect to your workplace, you should rly think about your lifechoises.

Omer, ur siege is terrible

If someone who trust their ass,He can add coordinate in forum.I will visit their villages :dd

https://tx3.travian.com/build.php?id=39&tt=2&z=327218




there you go.

He has 5 big armies. Dont worry enceladus.

The way i count it, he has splatted 3 of them in past 2 days

Well considering the fact that there are literally full allies of both Istanbul and ML banned ingame does that answer your question?

They are not accusations, they are facts.

There are very weak players in this server. If we know this truth, we may go a competitive server. For example Vietnam server is higher quality server than comx. Disappointment...

There is one old saying that i like very much.




"Optime ridet qui ultimus ridet"