Here is what I would say if people could actually find things on the new forums....
All of you comx peeps... I look forward to seeing you next round. If you liked us, TSO... there will be more of us next round to enjoy watching. If you didnt, we are looking forward to your BS, drama and fictional tales. It's just too bad there is a clear worthy adversary showing up that half the server will gang up with vs us. I wonder how said adversary will take all the invitations? Well..... I already know, too bad you only talked a big game.
To everyone....
You have time to relax, get the addiction back and return, so dont automatically just take the round off. The more of you that play the better the round will be!!!!
To the alliances that played this round
...It was fun, hopefully Rebels and all of you are coming back. Bring friends (or enemies!!)
To anyone new for next round
.... We really look very forward to seeing you.
To anyone quitting
.... change your mind and come back for one more.
To the snail server guys
... come over to speed and see how the game is really played. That slow stuff is so boring! PS... you know who you are!
To the local speed servers
...stop picking on the little guys and COME TO COMX!!
To "final word"...
. PLEASE, PLEASE SHOW UP and dont wait until the round is over to act like a tough guy!!!! Unfortunately, we all know you wont say a word until after the round is over, then act like you mattered and throw out insults. Either way, I'll throw ya the invite now.
To anyone else
.... The more the merrier so see you in a few weeks!
Bo knows! Mace are like bees... a few of them are harmless but a swarm will kill you. Blah blah blah.... been playing sense US started then quit that domain. Im morbid/pika/

thrawn

/noob juice etc.... I've played on all the English speaking servers many many times along with a few others I never understood a single IGM sent to me.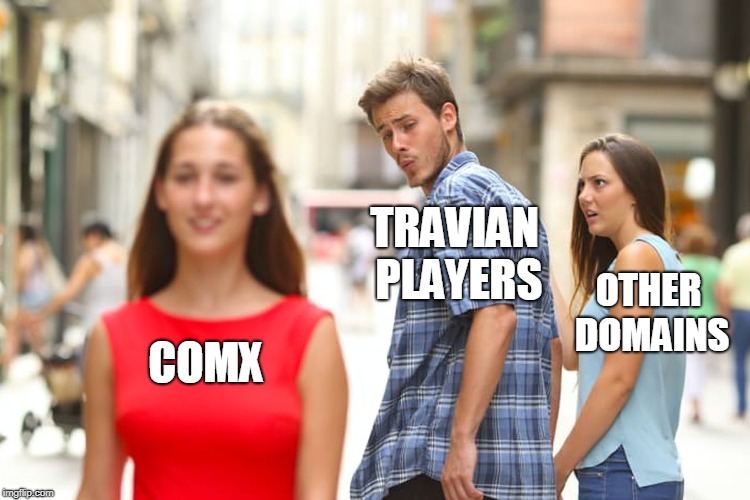 The post was edited 1 time, last by jaruby ().